Places
Splash Days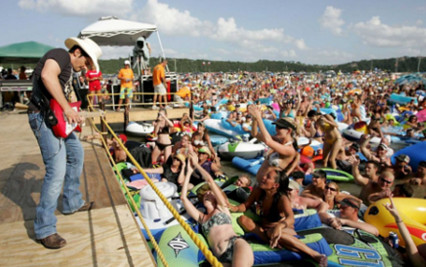 Country : Austin, USA
When : September
Splash Days is a national/international weekend of music, dance, and unity; Austin's largest and best gay dance party weekend. Splash Days has won multiple JustCircuit awards: Best circuit party, best non-profit, DJ Grind as best DJ/remixer/music producer.
Evolve Vegas NYE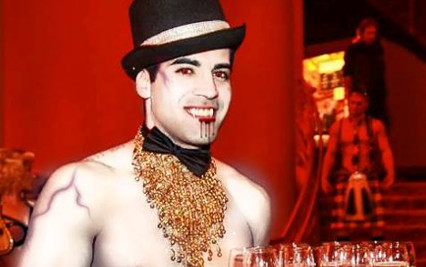 Country : Las Vegas, USA
When : December
Evolve Vegas NYE offered shows, parties, receptions. The chandeliers of the Havana Nightclub complemented the entertainment, the drinks, and the sexy men (and women) from all over the world and of course Vegas parties all night, so the fun continued, and continued and continued.
Winter Party Miami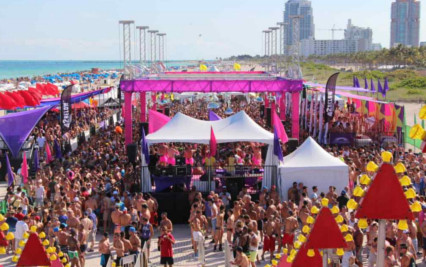 Country : Miami, USA
When: March
A handful of events related to the Gay Pride Festival took place throughout the city during the days leading up to Pride, including a Miami Beach Gay Pride Legacy Couples Reception, a Rainbow Flag Raising Ceremony, Pride mixers and parties, and all sorts of other fun times during the big weekend.
Tokyo Rainbow Week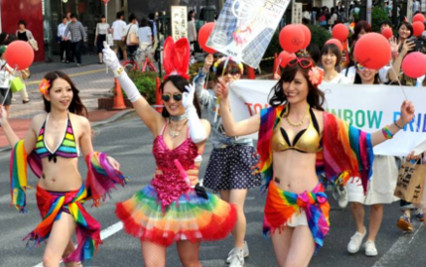 Country : Tokyo, Japan
When: April/May
Tokyo Rainbow Week is to celebrate LGBT pride with a host of events, including a rip-roaring parade that last year saw thousands of people gather and take to the streets in fancy dress alongside floats. 
White Party Manila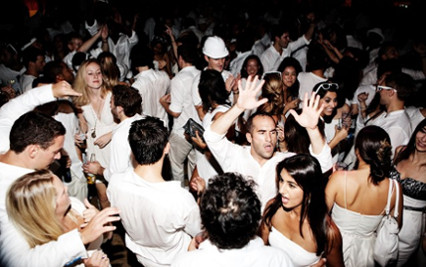 Country : Manila, Philippines
When: June
White Party offered its guests a play of lights and music offered by the best dj's in the metro, whilst celebrating LGBT pride.  Living up to tradition, White Party Manila serves as venue to promoted the social issues relevant to the local LGBT community.
Black Party Manila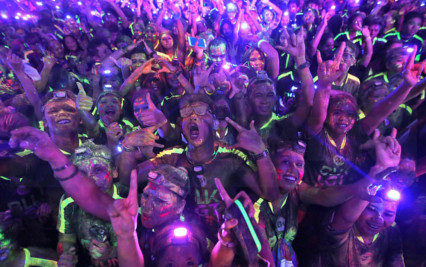 Country : Manila, Philippines
When: October
It's gonna be bigger, better, and bolder, as the raciest rave party you used to go to in Malate graduates from the streets and into the very heart of the metro.
IndigNation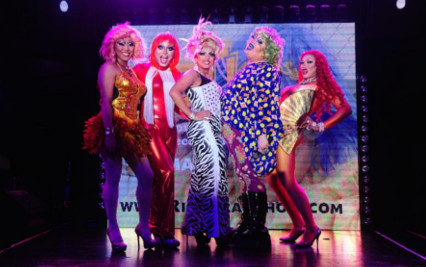 Country : Singapore
When: August
IndigNation was Singapore's annual, month-long lesbian, gay, bisexual, and queer pride season. IndigNation begun as a series of LGBT-themed events meant to fill in the gap that Singapore's banning of the Nation parties created. 
Gay Whistler Ski Week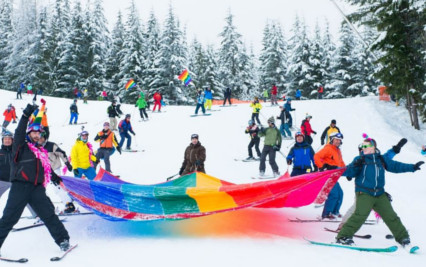 Country : Vancouver, Canada
When: January
The festival offers a robust programming schedule that includes daily Après Ski (Happy Hour) social events, early evening programming like Comedy Shows, and late night parties like the themed Cowboy Party to genre specific parties for the Bears, Lesbians and Circuit Boys. Something for everyone.
Milkshake Festival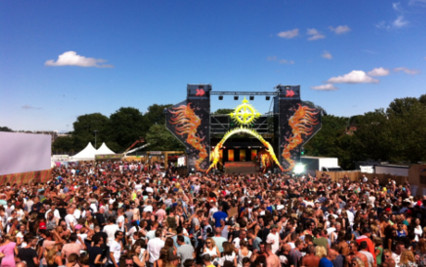 Country : Amsterdam, Netherland
When: July - August
Milkshake is more than your average festival: an event with a clear message, it's about respect, freedom, love and tolerance as well as encouraging out of the box thinking.
Pink Lake Festival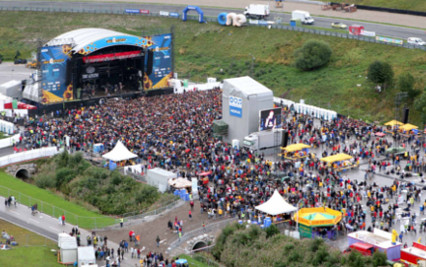 Country : Worthersee, Austria
When: September
Pink Lake is a four-day festival for the international LGBT community and their friends, and each year it gets larger and larger. In fact, last year, over 4500 overnight stays were booked as a result of Pink Lake, with 800 to 1200 people attending each nightly event. The program provides a colorful mixture of events involving entertainment, partying, relaxation and sports.
Bears on Ice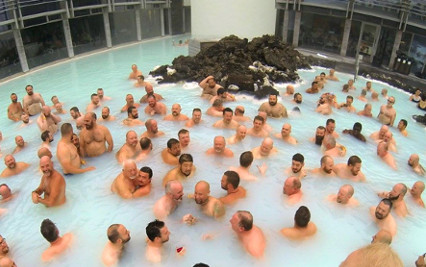 Country : Reykjavik, Iceland
When: September
A group of friends organizes Bears on Ice, an event which takes place the second weekend of September every year. Events include tours to see shooting geysers, waterfalls and the Blue Lagoon. And of course plenty of partying. Oh – and don't forget all that hot-tubbing with other bears.
Matinee Easter Gay Weekend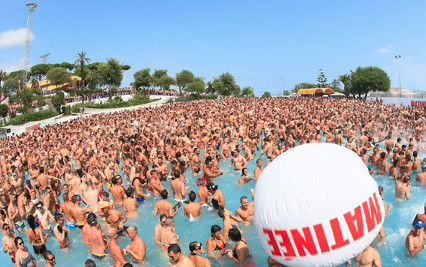 Country : Barcelona, Spain
When: March
Entertainment group Matinée is living up to expectations by throwing a mini spring Circuit party during Easter week.
Atlantis Mexico Halloween Cruise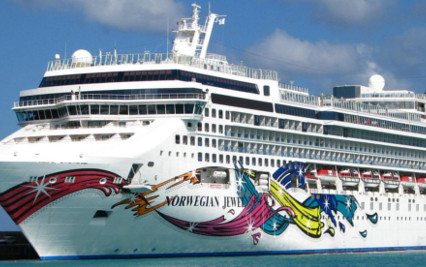 Country : San Deigo, USA
When: October
Experience the wildest Halloween you've ever imagined plus an awesome lineup of dazzling entertainers, spectacular parties, and endless sunshine as we sail to three magnificent beach destinations.
Atlantis Caribbean all Gay Cruise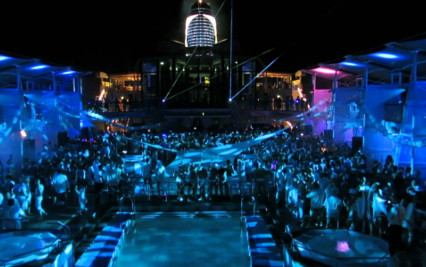 Country : Fort Lauderdale,Florida, USA
When: January
An Atlantis gay cruise is about so much more than a vacation – it's a chance to visit new places, experience new adventures, discover new ways to play, and become part of a unique community.
RSVP Caribbean Cruise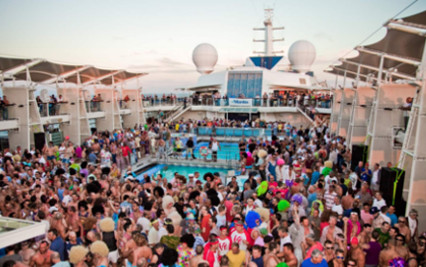 Country : Fort Lauderdale, Florida, USA
When: February
2016 marks the second consecutive year RSVP has been honoured with the highly coveted Cruizie Award for being the "Best All–Gay Large Cruise Company".
The Cruise by La Demence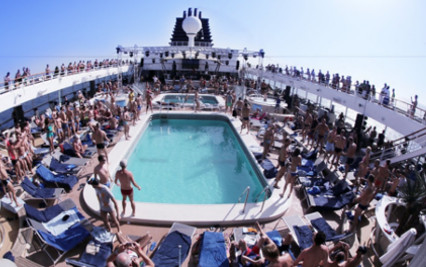 Country : Barcelona, Spain
When: July
The Cruise is an all gay cruise produced by the La Demence gay party from Brussels.This European gay cruise has a good mix of culture, relaxing and amazing open air parties. 
Atlantis Amsterdam to Barcelona Cruise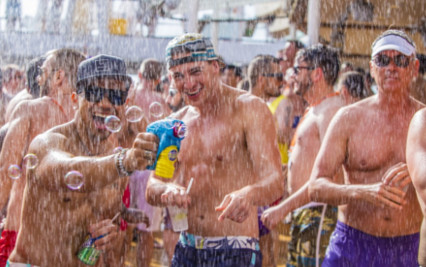 Country : Barcelona, Spain
When: September
Atlantis cruises attract mostly gays, and usually a few lesbians. Age varies, some younger and some older guys. The concept is all about making everybody happy, day time entertainment at the pools, have nice dinners with (new) friends, see fun shows in the theatres, and 1 or more parties till the sun comes up.
LGBT Music and Arts Festival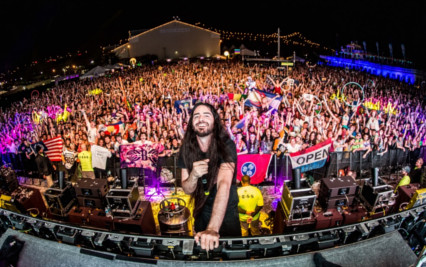 Country : Orlando, USA
When: November
A FREE 2-day Music and Arts Festival for the LGBT Community and their allies, featuring 150+ vendors, 20+ bands, food trucks, classes, demonstrations, and more! Vendor and Entertainment Lineup announced soon!
Lou Queernaval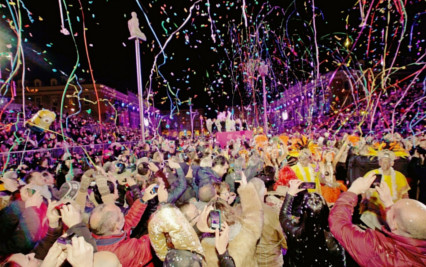 Country : Nice, France
When: February
Nice's Queer Carnival celebration, Lou Queernaval, takes place at the end of February with colorful floats and parties. 
---