Places
Brazil, Argentina, Peru
Code: 0079
Rio De Janeiro, Iguazu Falls, Buenos Aires, Cusco, Lima
Explore the ancient ruins of Machu Picchu and walk across to another country on the glorious Iguazu Falls, dance all night in the ever alive Rio de Janeiro and marvel at the magnificent architectures in Lima. One trip that has it all, leisure and adventure, fun and food, an experience like none other. Take an amazing trip across the South of America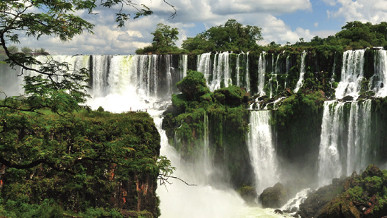 ---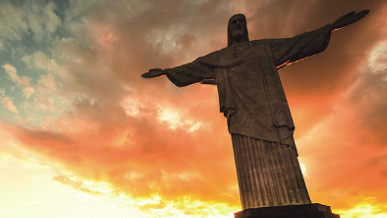 Brazil, Uruguay, Argentina, Chile
Code: 0080
Rio de Janeiro, Iguazu Falls, Sao Paulo, Montevideo, Colonia Del Sacremento, Buenos Aires, Bariloche, Santiago, Puerto Montt, Puerto Varas
Welcome to the land of the Carnival, endless dancing and joyous music, taste the yummy Brazil Nuts and smell the fresh coffee beans, of colour and love, welcome to Brazil. Of glorious glaciers and scenic waterfalls, of camping sites and dancing the tango, Argentina has a lot to offer. Enjoy the joys of life in Chile with cute little penguins, sipping on some unique wines and gazing the iconic 3 granite towers. Piers and parks, of food and drink, of ancient architectures and casinos, Uruguay has something to explore for all.

---
Mexico, Guatemala, El Salvador, Nicaragua, Costa Rica
Code: 0081
Cancun, Mexico City, Guatemala City, Tikal, Flores, San Salvador, Suchitoto, Granada, Ometepe, Managua, Monteverde, San Jose
Let Mayan city take you back in time, go exploring the deep waters in Nicaragua & Cancun, walk through the volcano in Guatemala, revive the taste buds with some exotic coffees in El Salvador and relax in the endless coastline of Costa Rica. Enjoy these arrays of countries with big hearts and bigger adventures and make the best memories.