Places
Australia, New Zealand
Code: 0073
Sydney, Gold Coast, Cairns, Christchurch, Roturua, Auckland, Queenstown
Soak in some sun on the never ending coastlines and swim through blue coral reefs. Welcome to the vast land of diverse cultures and kangaroos, a continent, a country, an island, zoom through Australia. Fly high to the volcanic glacial tops and walk through the vast green lands, sail the seas and row the lakes in the ever so gorgeous New Zealand.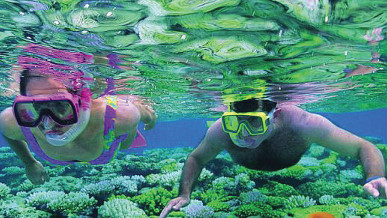 ---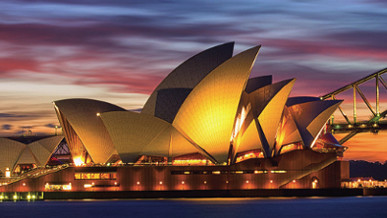 Australia
Code: 0074
Melbourne, Sydney, Brisbane, Gold Coast, Cairns
Enjoy the sun kissed beaches and swim through the coral reef, walk through the lush green forests or zipline through the mountains. Feed the kangaroos and pat the koalas, enjoy the opera and go dancing all night, shop all day and relax with an amazing spa session. From endless Coastlines to sand dunes, from evergreen forests to deep oceans, explore all the marvels the Earth has to offer in this amazing land called Australia.

---
New Zealand
Code: 0075
Auckland, Roturua, Christchurch, Wellington, Queenstown, Golden Bay
Marvel at the million stars in the night sky and soak in the natural hot water baths, walk on the iced glaciers and kayak through the 8th wonder of the world or hike into the mountains so dense. Tap into that adrenaline junkie within or call out to the lazy body, breathe in the cleanest air found on planet earth. Become part of the localcultures or enjoy the sight of whales, come explore the vast land of New Zealand.