Places
Gay Pride / Orgullo Madrid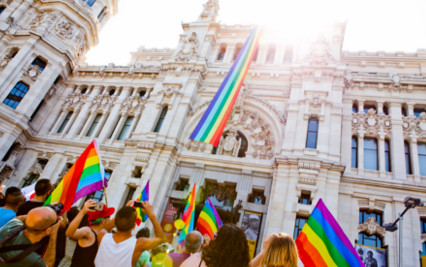 City : Madrid
When : June – July
By far the largest gay parade in Spain and with around two million people taking to the streets, one of the biggest pride events in the world. It so overshadowed other pride events in Spain that it was moved back a week to allow regional events to flourish.
Gay pride London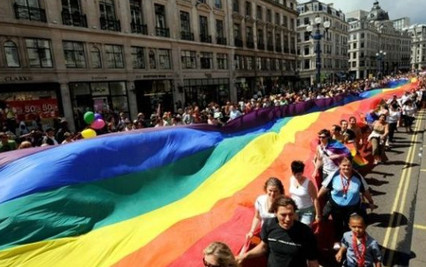 City : London
When : June
To provide an annual opportunity to generate celebratory, cultural, artistic & educational events which affirm the lives of lesbian, gay, bisexual, transsexual, transgender, two-spirited people & our allies through activities which promote unity, inclusion, & awareness of sexual & gender diversity.
Gay Pride Paris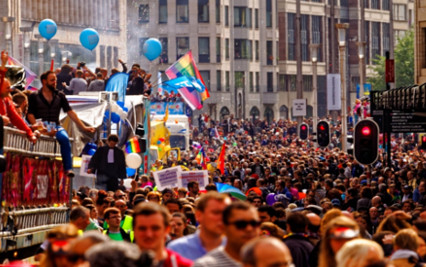 City : Paris
When : July
The Paris Pride or Marche des Fiertés LGBT, is a parade and festival held at the end of June each year in Paris, France to celebrate the lesbian, gay, bisexual, and transgender (LGBT) people and their allies. The parade starts each year at Tour Montparnasse and ends at Place de la Bastille.
CSD Munich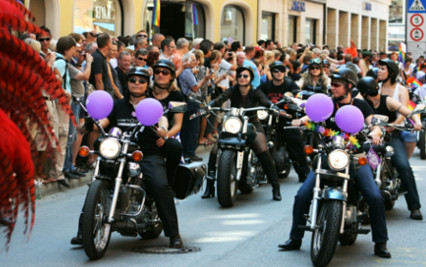 City : Munich
When: July
Nine days of partying makes up the Munich Gay Pride festival – also known as the Christopher Street Day festival (CSD Munich).
Gay Pride Barcelona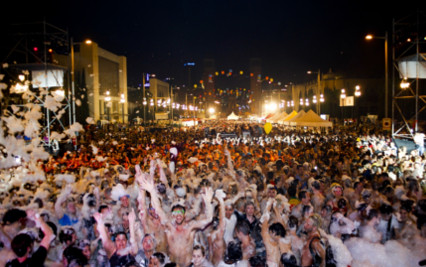 City : Barcelona
When: July
Barcelona Gay Pride, like its sister festival in Madrid, is one of Europe's main 'gay pride festivals' - and ithe march attracts about 150,000 people a year.
Gay Pride Week/CSD Berlin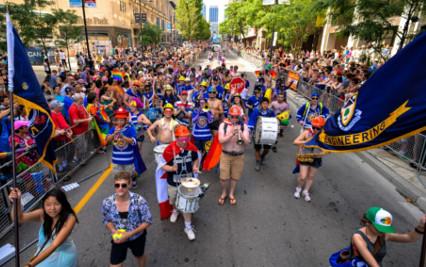 City : Berlin
When: July
Berlin's 'Christopher Street Day' offers one of the most eclectic pride celebrations in Europe. Events include shows, exhibitions, lectures, films, concerts and plenty of partying. 
Amsterdam Gay Pride / Europride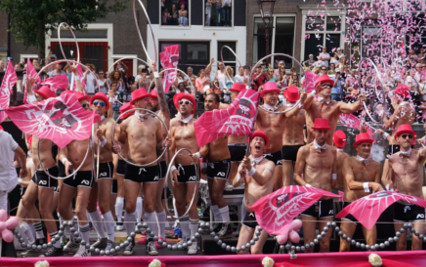 City : Amsterdam
When: August
Amsterdam Gay Pride is one of the most special and the biggest pride events around the world. During the first weekend of August, you can always enjoy a series of circuit parties, street parties and (of course) the world's only gay Canal Parade.
Gay Pride Copenhagen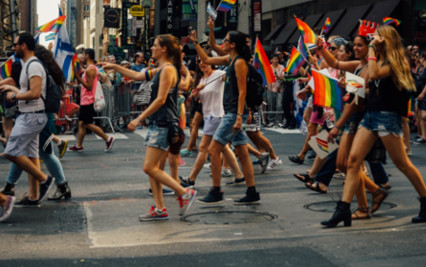 City : Copenhagen
When: August
Copenhagen Pride is Denmarks largest annual Human Rights festival, focused on LGBT issues, but involving the entire capital of Denmark, held every August in Copenhagen, Denmark. A colourful and festive occasion, it combines political issues with concerts, films and a parade.  
NYC Gay Pride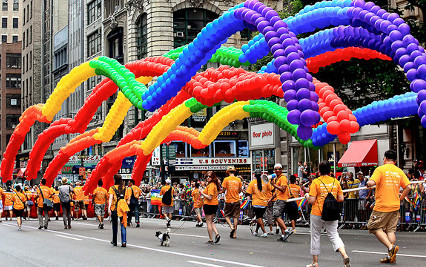 Country : New York, USA
When: June
NYC's biggest gay party. The festivities commemorate the Stonewall riots, which launched the gay-rights movement—that's why the Pride parade is technically a march, not a parade. 
Pride Toronto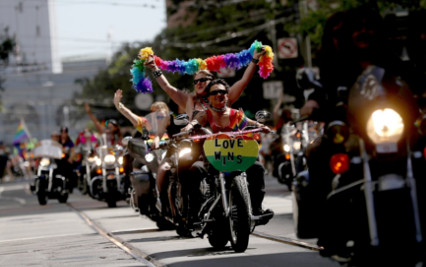 Country : Toronto, Canada
When: June
Canada's first-ever Pride Month featuring extended programming and provocative events throughout the city, culminating with the much anticipated annual Pride Parade.
Las Vegas Pride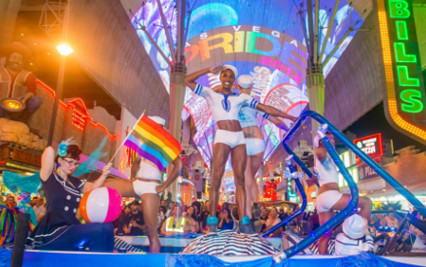 Country : Las Vegas, USA
When: September
The festival features more than 100 exhibits, booths and vendors representing the Las Vegas LGBTQ and Ally communities, special performances, a family activity zone and lots of food and drinks including Bud Light and mixed cocktails.
Gay Days Anaheim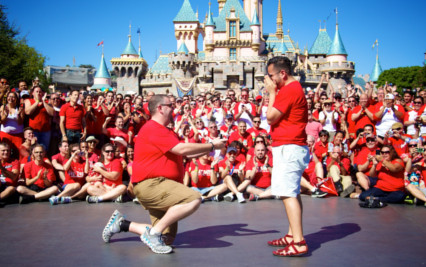 Country : Los Angeles, USA
When: September
Gay Days at Disney is a remarkably well-organized and comprehensive event, and its appeal spans ages, tastes, and styles - there are also certain events geared to lesbians throughout the week.
Hong Kong Pride Parade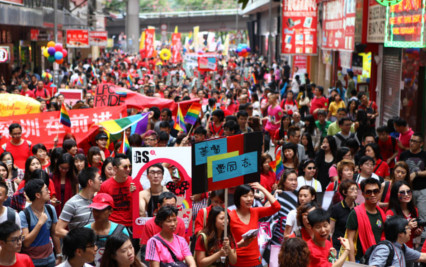 Country : Hong Kong
When: November
The Hong Kong Pride Parade is an annual march in Hong Kong in support of LGBT rights. Homosexuality is legal in Hong Kong since 1991 but there is no legal recognition of any same-sex relationships and limited protection against discrimination.
Bali Pride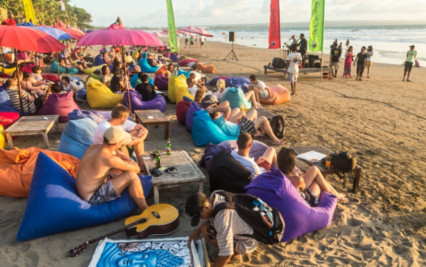 Country : Bali, Indonesia
When: June
Gay Pride march Bali is the only gay pride of Indonesia . Bali is a gay friendly dream destination! Safe and very nice! Opening gay visitors present.
---