Places
Albuquerque International Balloon Fiesta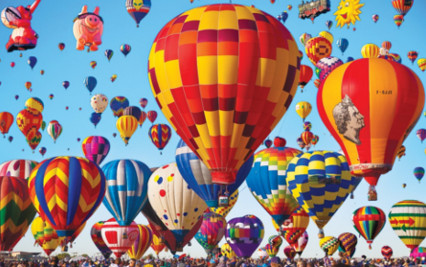 Country: Albuquerque, USA
When : 01 Oct – 09 Oct, 2016
Come see 750 gas and hot-air balloons floating gracefully in a Technicolor ballet above the serene New Mexico landscape.
Battle of the Oranges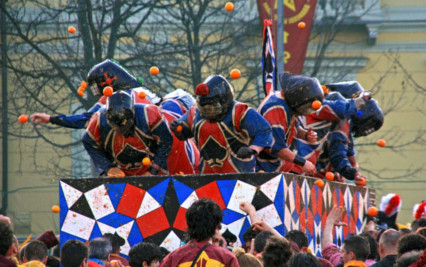 Country: Ivrea, Italy
When: 25 Feb – 28 Feb, 2017
How does the ancient town of Ivrea, Italy celebrate its freedom during carnival? By pummelling each other with 500,000 kilograms of oranges, of course.
Boryeong Mud Festival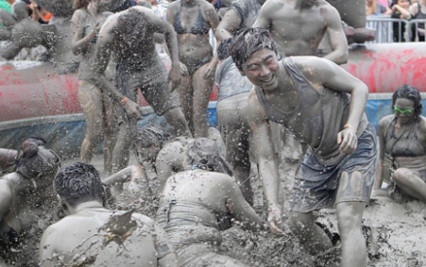 Country: Boryeong in South Chungcheong Province, South Korea
When: 15 Jul – 24 Jul, 2016
Every summer, millions of visitors descend on Boryeong, South Korea. What's the draw? The healing properties of the local mud and the festival that celebrates it.
Cannes International Film Festival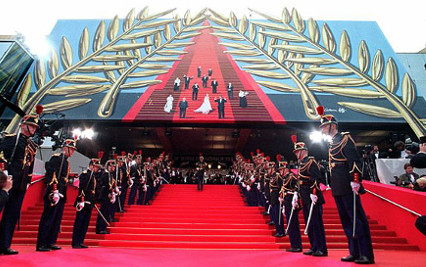 Country: Cannes, France
When: 13 May – 24 May, 2017
The setting itself along the French Riviera is as famed and glamorous as the everchanging roster of celebrities who attend the world-class Cannes International Film Festival.
Chinese New Year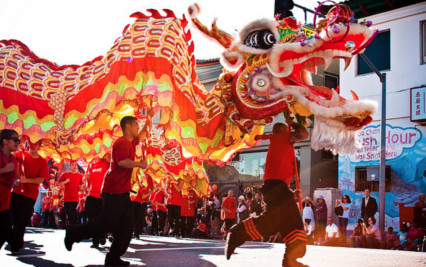 Country: China
When: 28 Jan – 03 Feb, 2017
Chinese New Year starts with the New Moon on the first day of the new year and ends on the full moon 15 days later. The 15th day of the new year is called the Lantern Festival, which is celebrated at night with lantern displays and children carrying lanterns in a parade.
Harbin Ice & Snow Sculpture Festival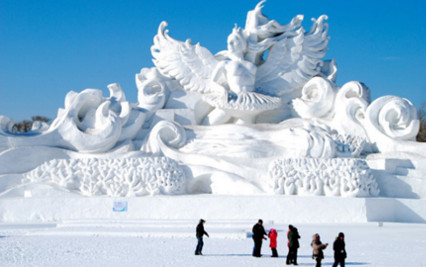 Country: Harbin, China
When: 05 Jan, 2017
A temporary city, sculptures, and works of chilly art—all made from ice—are scattered throughout Harbin during this colorful two-month ice and snow sculpture festival each January and February.
Haro Wine Festival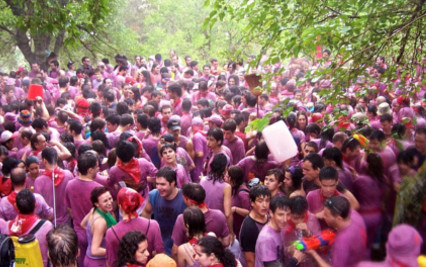 Country: Haro, Spain
When: 28 – 30 Jun, 2017
Haro, a charming town in Spain's La Rioja region, is most famous for its full-flavored vino tinto, and the intoxicating festival that celebrates this luscious libation.
Heiva I Tahiti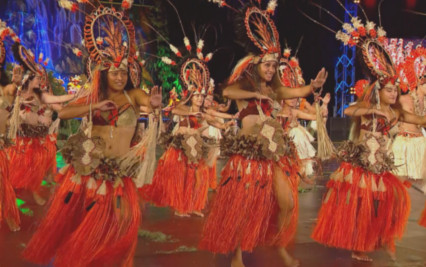 Country: Pape'ete, French Polynesia
When: 07 – 23 Jul, 2016
Some places are synonymous with a particular festival. Rio has Carnival. New Orleans has Mardi Gras. And Tahiti has Heiva.
La Calaca (Day of the Dead Festival)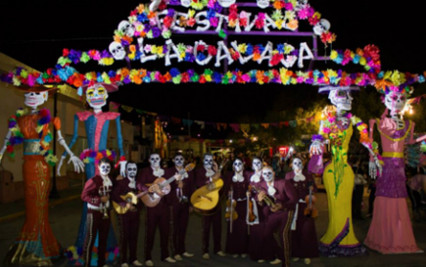 Country: San Miguel de Allende, Mexico
When: 30 Oct - 02 Nov, 2016
Celebrate death with music and cultural activities in San Miguel de Allende. Just watch out for those skeletons.
La Tomatina Festival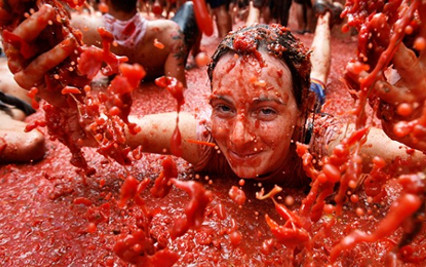 Country: Bunol, Valencia, Spain
When: 31 Aug, 2016
During La Tomatina (the Tomato Throwing Festival) the streets of Buñol, Spain, turn into a free-for-all food fight. Trucks roll into town hauling over 130,000 kilos of juicy tomatoes, and 30,000 revelers go medieval.
London Design Festival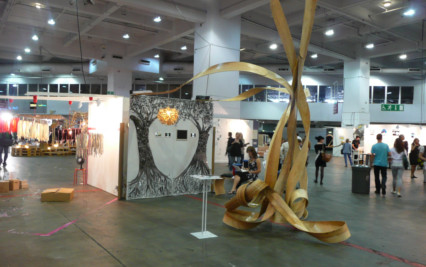 Country: London, England
When: 17 - 25 Sep, 2016
The Big Smoke catches fire by design, exploding in a colorful burst of innovative exhibits, installations, talks, pop-ups and more.
Oktoberfest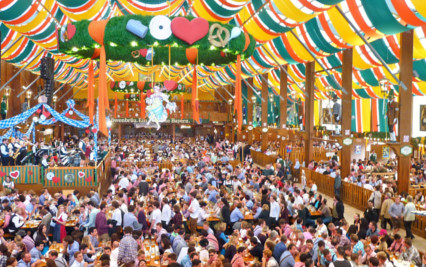 Country: Munich, Germany
When: 17 Sep - 03 Oct, 2016
Strap on your lederhosen and tap your beer­-guzzling inner self: Munich's Oktoberfest is a modern­ day bacchanal and the world's biggest fair.
Pingxi Sky Lantern Festival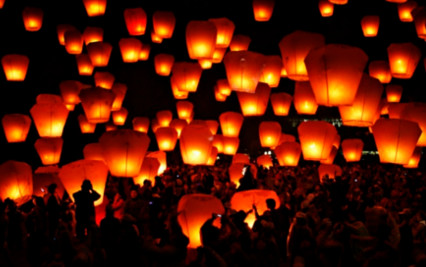 Country: Pingxi, Taiwan 
When: February
In a blaze of luminous glory that marks the new Lunar New Year, 100,000 to 200,000 sky lanterns emblazon a full moonlit sky.
Rio De Janeiro Carnival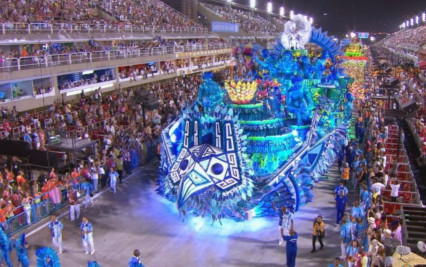 Country: Rio De Janeiro, Brazil 
When: 24 – 28 Feb, 2017
Mix history, pagan ritual, tribal beats, indigenous dress, a pre-Lenten celebration, and several million people in the sexiest city on Earth to make the hottest party of the year - the Rio Carnival.
Running the Bulls (Fiesta De San Fermín)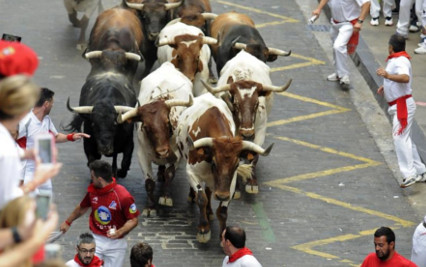 Country: Pamplona, Spain
Three distinct events at the San Fermín festival have combined to become better known as the celebrated Running of the Bulls, an adrenaline junkie's highlight. 
St Patrick's Day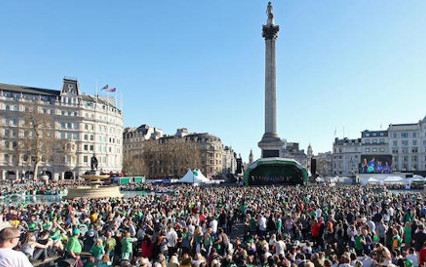 Country: Dublin, Ireland  
When: 17 Mar, 2017
At St. Patrick's Day, gallons of Guinness meet lucky leprechauns and joyous revelers for a feel-good celebration of all things Irish.
Stars of the White Nights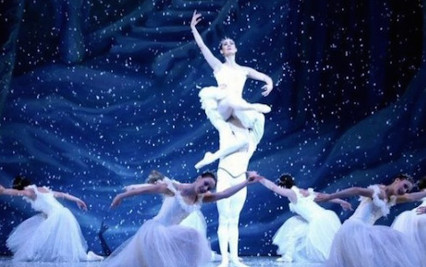 Country: St. Petersburg, Russia
When: 27 May – 31 Jul, 2016
For almost three months, night is an extended twilight—one long sunset of amber, violet, and red that rolls right into sunrise.
The Grape Throwing Festival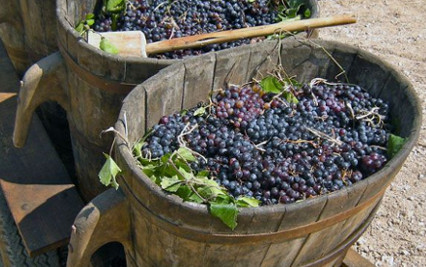 Country: Mallorca, Spain
When: September
The Grape Throwing Festival is the only festival of its kind around the world that celebrates the grape harvest through programs such as a grape-stomping competition, grape-throwing fight, and lots of wine!  
Catallonia Carnival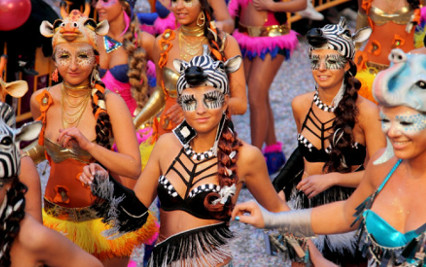 Country: Barcelona, Spain
When: February, 2016
Carnival is the time of joy, exuberance and joie de vivre, before Ash Wednesday when the 46-day Lent to Easter begins. Carnival, in Catalonia "Carnaval" is celebrated as in Central Europe. One disguises oneself, there are carnival events and parades, which are almost as colourful as in Cologne or Mainz. And the bars are full.
Yacht Week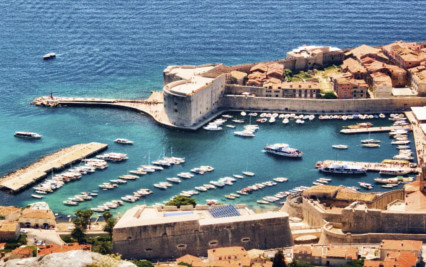 Country: Split, Croatia
When: July - August
Explore hidden coves, swim in crystal clear waters, and meet people who'll become friends for life. All you have to do is climb on board and get ready to enjoy one of the most beautiful places you'll ever see. Sailing parties are the ultimate way to experience the islands of Croatia. 
Salzburg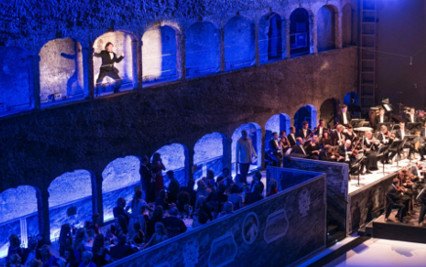 Country: Salzburg, Austria
When: July - August
At the Salzburg Festival each summer, the fairy tale streets of the city are alive with the sounds of Mozart.
Carnival Masquerade Ball
Country: Venice, Italy
When: 23 Jan – 09 Feb, 2017
A unique Carnival Masquerade Ball in a private palace overlooking the Grand Canal, Live music, talented entertainers, Venetian and fantasy characters in elaborate costumes.
Burning Man Festival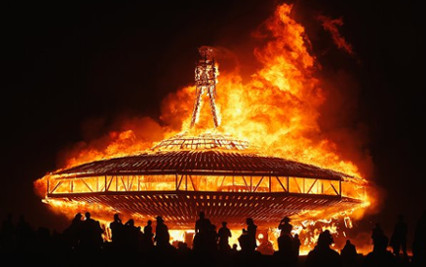 Country: Nevada, USA
When: August - September
Burning Man is the quintessential art and culture festival. Over 65,000 free spirits trek to the Nevada desert to create an ephemeral city.
---