Places
Awakenings Festival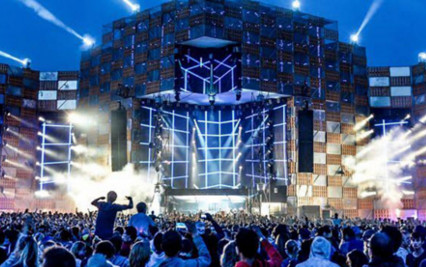 Country: Amsterdam, Netherland
When: June
Legions of diehard techno listeners gather at Awakenings, a pure techno fest in Amsterdam, Europe's undisputed techno Mecca.
Bestival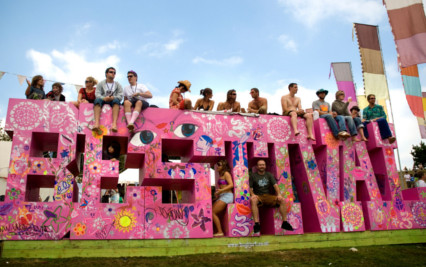 Country: Southampton, UK
When: September
Revelers catch ferries to England's largest island in the English Channel to officially close out the UK summer festival season.
Boom Festival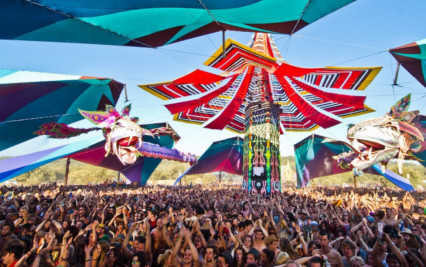 Country: Idanha-a-Nova, Portugal
When: August
Held every two years near the border of Spain and Portugal, the Boom Festival is a culmination of art, music, culture, and spirituality.
Coachella Valley Music Festival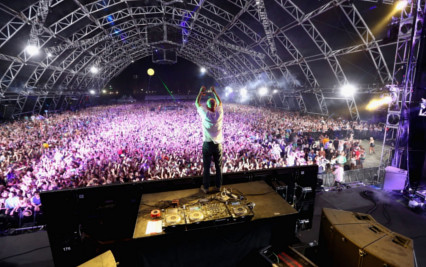 Country: California, USA
When: April
Once a year at Coachella, diehard music fans transform the desert of SoCal into an oasis of harmony, art, pool parties, and sun-scorched fun.
Creamfields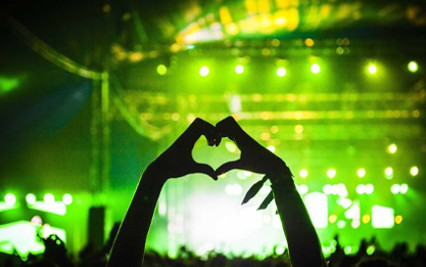 Country: Daresbury, United Kingdom
When: August
Creamfields is one of the largest outdoor electronic music festivals in Britain a attracting the crème de la crème of dance acts from around the world.
Full Moon Party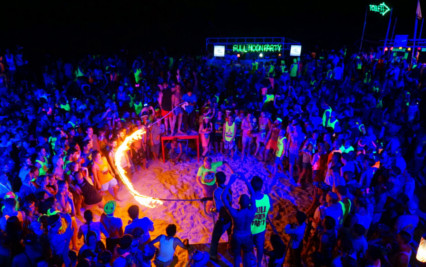 City: Koh phangan, Thailand
When: January, February, March, April, May June, July, August, September, October, November, December
The Full Moon Party is an all-night beach party that originated in Haad Rin on the island of Ko Pha Ngan, Thailand on the night of, before or after every full moon. It is mostly attended by tourists.
Electric Forest Festival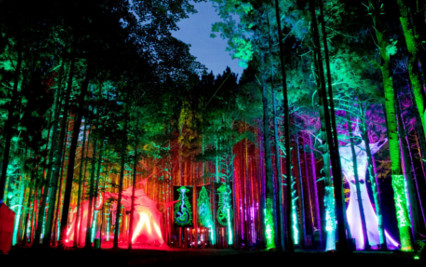 Country: Michigan, USA
When: June
Faeries wander through a forest of pink illuminated trees, neon jellyfish flit in the sky, and bumping beats pulsate through your body. You're not on acid (or are you?).
Electric Zoo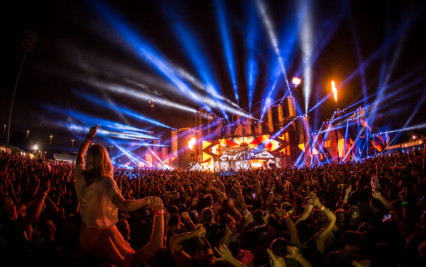 Country: New York, USA
When: September
Dance music takes over an island in the heart of the Big Apple for three days of high-energy beats and drops, in a distinctly New York City style.
Firefly Music Festival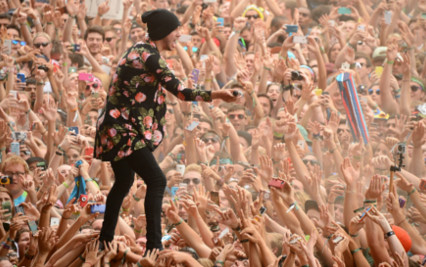 Country: Dover, Delaware, United States
When: June
Lose yourself for four days of magic and music in the woods of Delaware.
Hangout Music Festival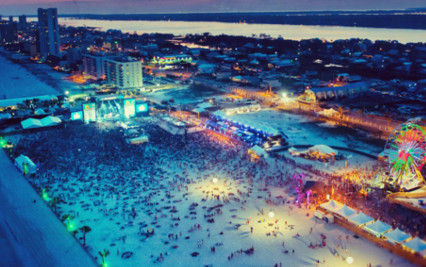 Country: Gulf Shores, Alabama, United States
When: Gulf Shores, Alabama, United States
What could be more quintessentially modern American and youthful than the Hangout Music Festival, where you're drinking beers on a beach with your best buds listening to your current favorite band?
Ibiza Closing Parties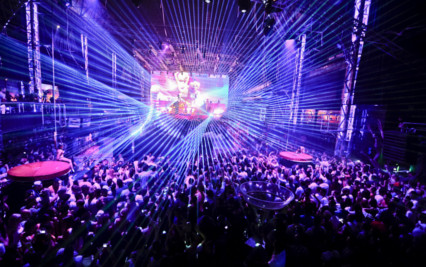 Country: Ibiza, Spain 
When: September - October
The Mediterranean islands off of Spain have long been a mecca for sun and beats worshipers.
Lollapalooza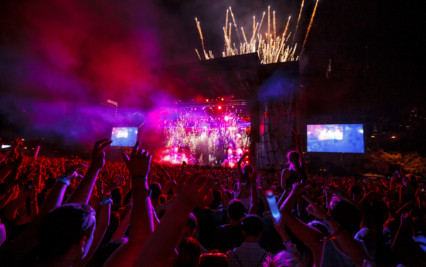 Country: Grant Park, Chicago, Illinois, United States
When: July
Lollapalooza still packs in a whole 'lotta crazy alt-rock lineups and straight up rock and roll fun, more than 20 years later.
Mad Decent Block Party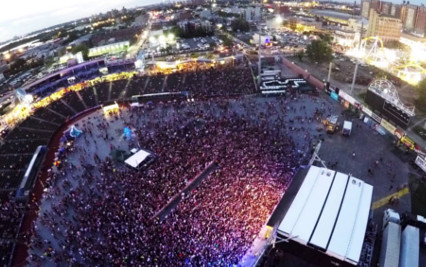 Country: Brooklyn, New York, USA
When: July
Prepare to go hard at this roving and raving EDM and hip-hop infused festival.  
Paris Techno Parade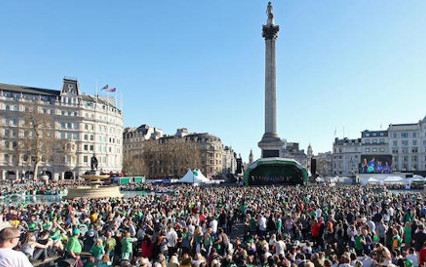 Country: Paris, France
When : September
The underground techno scene comes up for air on the streets of Paris.
Rhythm and Vines Festival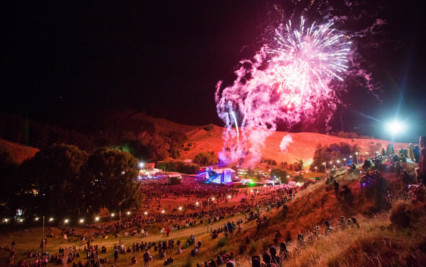 Country: Gisborne, New Zealand
When: December
Rhythm and Vines is a 3 day international music festival held in Gisborne, New Zealand on December 29-31 each year. It is the first festival in the world to welcome in the first sunrise of the new year.
Secret Solstice
Country: Reykjavík, Iceland
When: June
An utterly surreal location and 72 straight hours of daylight make Secret Solstice one of the wonders of the festival world.   
Splore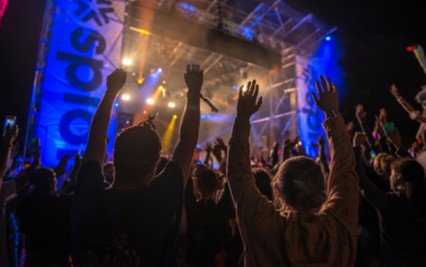 Country: Auckland, New Zealand
When: February
What makes one music festival stand apart from any other? In this case, how about floating in the South Pacific during the day, and dancing, fully costumed, to live music at night?
Strawberry Fields
Country: Melbourne, Australia
When: November
Australia's intimate electronic music festival is growing into one of its best kept secrets.
Sziget Festival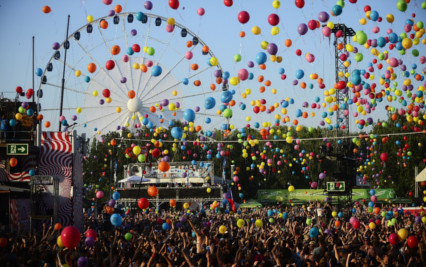 Country: Budapest, Hungary
When: August
In the Hungarian language, Sziget means island, but in Budapest, Sziget means a festival best described as "an electronically amplified, warped amusement park."
The BPM Festival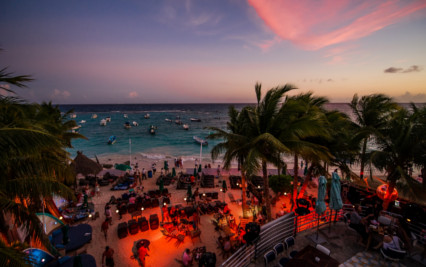 Country: Playa del Carmen, Mexico
When: January
The BPM Festival pulsates with electronic dance music set against the sparkling Caribbean.
Tomorrowland Festival
Country: Boom, Belgium
When: July
Tomorrowland might just be the world's best dance party.
Treasure Island Music Festival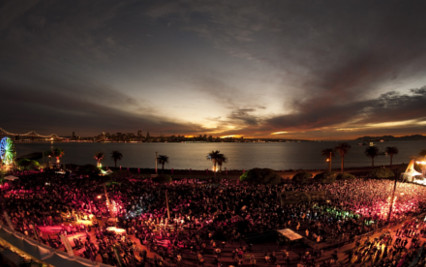 Country: Treasure Island, San Francisco, California, United States
When: October
A relative newcomer on the festival scene, Treasure Island Music Festival serves up uninterrupted performances and plenty of intriguing distractions to keep any festival goer happy.
Ultra Music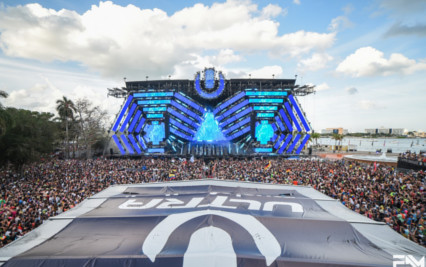 Country: Miami, USA
When: March
Hundreds of thousands descend on Miami in late March for the Winter Music Conference and it's much coveted closing party, the Ultra Music Festival.
Zouk Out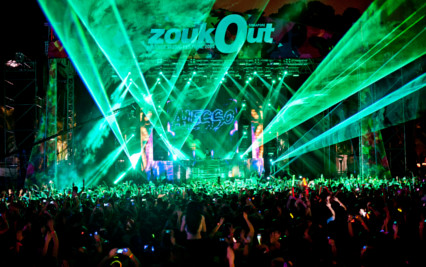 Country: Singapore city, Singapore
When: December
Lose yourself at the mega dance and music festival, ZoukOut, one of Asia's biggest outdoor beach parties.
---